Transmitted X-rays Fluorescent analyzer RBOXRF+50μM
PAT. PEND.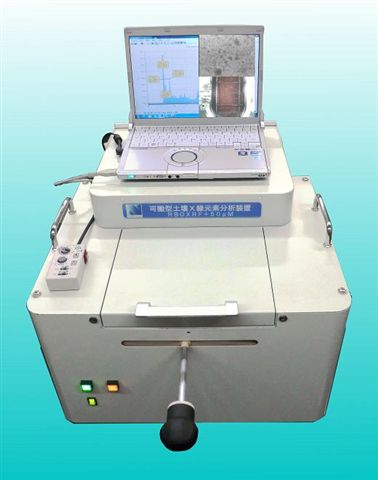 Transmitted X-rays fluorescent imaging are seen by this one device. It is the best for correspondence to the RoHS and the soil contamination regulation with the element and shape analysis.
Compact design. Both of function a large-scale XY sample stage and the sample cell tray (24 pieces)
Feature
・Externals view W500×D430×H380mm
・Sample chanber size W400×D150×H50mm in sample room
・Optical and radioscopy image observations as for both sides in the
 inside and outside of a sample
・Measurement by XY sample tray that can load 24 sample cell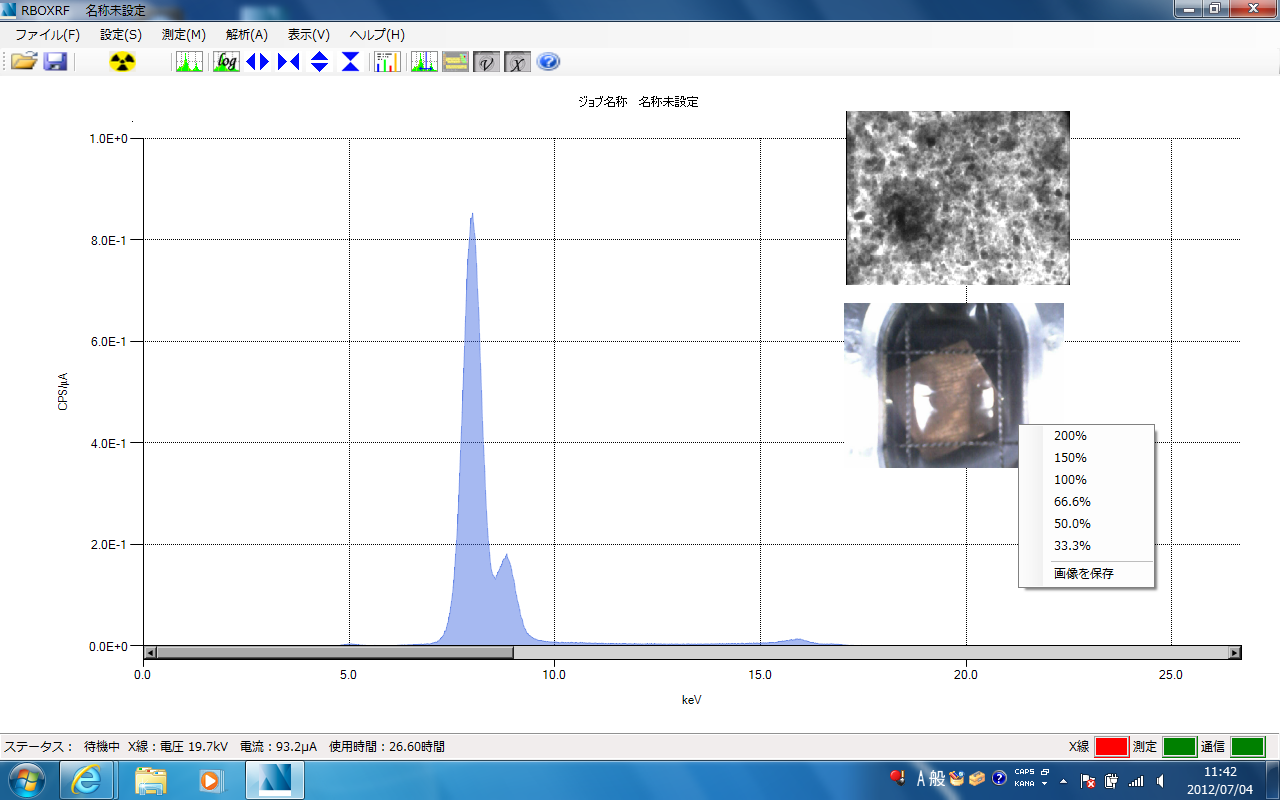 Various information are displayed.
① Sample surface image
  Particle configuration and ..shade.. observation.
② Radioscopy image of sample
  Density estimate of particle by change of voltage of
  X-ray tube.
③ The sample back optical image
  A particle individual element is analyzed by using
  together the collimator.
④ Sample XY stage control information
   24 samples are loaded with small space XY tray.
⑤ X-ray irradiation control
                                     Current of voltage of X-ray tube X-ray filter collimator.
                                  ⑥ X-ray and spectrum displays
                                    ROI, peak, and BGsubtract, etc.
                                  ⑦ Law table of cycle for identification
                                      Display such as Kα, Kβ, Lα, Lβ, and Lγ.
Please ask for details.